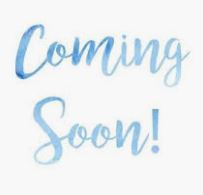 View our new brochure to learn more about the Generations and how you can help.
Although it remains a painful memory, the loss, several years ago, of the Lakeland Senior Center, is now a tragedy being turned into an opportunity.  With a new executive director, an expanding Board, and architectural drawings in hand, plans are underway for an even bigger and better center for the entire community.  Though the primary focus of this center will be Lakeland's burgeoning 55+ population, this gathering place will accommodate the entire community as a mecca for receptions, reunions, and other venues.  Besides resurrecting some of the past activities and developing new programs to meet local needs, this Lakeland area center will encompass an indoor walking track, pickleball court, arts & crafts enclave, club meeting rooms, a retail shop, service offices, an entertainment stage, congregate dining, a café' and general social areas. This ambitious goal will require a whole lot of community support and fundraising.  As such, everyone in the Lakeland area is being called upon for their ideas and contributions.  Whether it is a small amount or major endowment, the new center will need help from all of us. Therefore, here are some ideas on how you can contribute:
Direct donations in any amount can be made to the center by mailing them to:  Lakeland Retirement Foundation, P.O. Box 1815, Woodruff, WI 54548

Encourage your area clubs and churches to help.

Let us know of any local foundations you think would be supportive.

Consider endowing a specific room

inquire about providing in-kind services or items

Attend upcoming fundraisers

Create your own event to support the center
The LRF will continue working with local municipalities, which have annually supported our operational finances.  The help, of a local grant writing firm, has also been enlisted to explore federal and state funds.  But again, to create a center that is as vibrant as this community will require a helping hand from all of us here in the Lakeland area.