This fundraising will go towards meeting Generation's phase one goal of $1.5M to break ground. Thank you for your support!
Download Order Forms: Generations July Fundraiser Updated
Order Forms and payments due by July 23, 2021
Pick-Up Date: July 30, 2021 at Brandy Lake BP
If you are not available on July 30, no problem! Stop by after June 11 to pick up your wine. ID verification for this purchase will be completed at pick-up. Tax is included in price.
Order forms may be turned in to Generations or Brandy Lake BP. Please make checks payable to Brandy Lake BP. Order forms and checks can be mailed to the PO Box listed below:
Brandy Lake BP
Mailing Address: PO Box 338 Mosinee, WI 54455
211 US-51
Arbor Vitae, Wisconsin 54568
About the Products Available: In 2006, Nick Quint told people that he wanted to come out of retirement at age 61 and build Madison's first Distillery.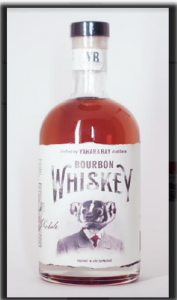 People laughed at him, including the people at the bank. But despite people's discouragement, Quint's business savvy told him that the demand for micro distilleries might mirror the demand and growth microbreweries had experienced in the early 2000s. Although YB spirits can be found in places like Miami and Las Vegas, the company has not forgotten its local roots. Madison will always be YB's home. YB spirits are still crafted one batch at a time, using local ingredients. Labels are often hand applied and some are even signed by the head distiller.
Black Ridge wine has not even hit our shelf yet! You will be the first to have this amazing wine! Choose from Cabernet Sauvignon, Pinot Grigio, Moscato, or Chardonnay!